AutomotiveModules.com      Updated: May , 2019                                          (734) 228-8679

                                   &                                                                                                                                                           contact us by phone instantly

                                                                                                                                                                                     it will take 2 weeks before we replay to email

 MidwestTecKmart.com

                                                                   REFURBISHING ELECTRONIC CONTROLS          Thunderbird  Modules Specialist          

We remanufacture Electronic circuit boards, Electronic Control modules .Industrial Controls ,PLCs, ECUs &  Sell Refurbished Control Modules for Automotive and Automations; More than 39 years Product developments  design improvements and Remanufacturing experience for recall products. Highly Specialized in troubleshooting and diagnostic of Multilayer encrypted SMT circuits and instrumentaion

Develope and Prototype  and Program Custom Design Controls with up to 50  BIOS,& PWM Mosfet Outputs , both Digital and analog  I/O s.  for embedded control systems ,also design and build test fixtures  for circuits I/O.

                                                                      Feedbacks from our past customers.

Check For People Feed Back ,Just Google : FEEDBACK FOR MIDWESTTECKMART  Or Click on this link.    

WE MAKE SURE OUR REBUILTS  ARE HIGH QUALITY PRODUCT THAT ARE TESTED BEFORE SHIPPING, (NOT A USED ONE FROM USED PARTS  SELLER).      

​                                                                                                                                                                                    

.

   End of this page.                                                               

                                                                                          Designed by midwestteckmart © 2012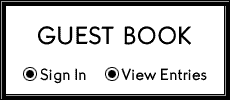 As soon as I find some extra time ,I will post thousands  of shipping stickers customer sent their packages via Postal service .The least expensive one are the NON-Flat Rate boxes ,they look just like other Flat rate but they Go by weight and usually cost $7-$8 to ship form here,Or Core Return from customers to us.

//////////////////////////////